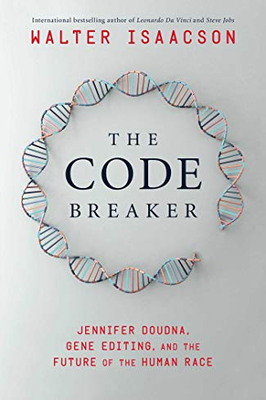 The Code Breaker by Walter Isaacson
Author : Walter Isaacson
Publisher : Simon & Schuster
Published date : 09 Mar 2021
Genres : Biography
ASIN : B08LW5ZYV3
About the Book
The Code Breaker by Walter Isaacson
The best-selling author of Leonardo da Vinci and Steve Jobs returns.

In 2012, Nobel Prize winning scientist Jennifer Doudna hit upon an invention that will transform the future of the human race: an easy-to-use tool that can edit DNA.
When Jennifer Doudna was in sixth grade, she came home one day to find that her dad had left a paperback titled The Double Helix on her bed. As she sped through the pages, she became enthralled by the intense drama behind the competition to discover the code of life. Even though her high school counselor told her girls didn't become scientists, she decided she would.

Driven by a passion to understand how nature works and to turn discoveries into inventions, she would help to make what the book's author, James Watson, told her was the most important biological advance since his co-discovery of the structure of DNA. She and her collaborators turned ?a curiosity ?of nature into an invention that will transform the human race: an easy-to-use tool that can edit DNA. Known as CRISPR, it opened a brave new world of medical miracles and moral questions.

The development of CRISPR and the race to create vaccines for coronavirus will hasten our transition to the next great innovation revolution. The past half-century has been a digital age, based on the microchip, computer, and internet. Now we are entering a life-science revolution. Children who study digital coding will be joined by those who study genetic code.

Should we use our new evolution-hacking powers to make us less susceptible to viruses? What a wonderful boon that would be! And what about preventing depression? Hmmm…Should we allow parents, if they can afford it, to enhance the height or muscles or IQ of their kids?

After helping to discover CRISPR, Doudna became a leader in wrestling with these moral issues and, with her collaborator Emmanuelle Charpentier, won the Nobel Prize in 2020.
About the Author
Walter Isaacson
a few words
Isaacson was born in New Orleans, Louisiana, the son of Irwin and Betty Lee (Seff) Isaacson. He attended New Orleans' Isidore Newman School, where he was student body president, Deep Springs College for the Telluride Association Summer Program (TASP), and Harvard University, where he majored in History and Literature and graduated in 1974. At Harvard, Isaacson was the president of the Signet Society, member of the Harvard Lampoon, and resident of Lowell House. He later attended the University of Oxford as a Rhodes scholar at Pembroke College, where he studied Philosophy, Politics, and Economics (PPE) and graduated with First-Class Honours.
Isaacson is the author of multiple published books including American Sketches (2009), Einstein: His Life and Universe (2007), Benjamin Franklin: An American Life (2003) and Kissinger: A Biography (1992). He additionally co-authored with Evan Thomas the work The Wise Men: Six Friends and the World They Made (1986).
On October 24, 2011, Steve Jobs, Isaacson's authorized biography of Apple Inc.'s Jobs, was published by Simon & Schuster, only several weeks after Jobs' death. It became an international best-seller, breaking all records for sales of a biography. The book was based on over forty interviews with Jobs over a two-year period up until shortly before his death, and on conversations with friends, family members, and business rivals of the entrepreneur.
In October 2014, Isaacson published The Innovators: How a Group of Inventors, Hackers, Geniuses, and Geeks Created the Digital Revolution, which explores the history of the key technological innovations that are prominent in the digital revolution, most notably the parallel developments of the computer and the Internet. It became a New York Times bestseller. Writing for the New York Times, Janet Maslin described the author as "a kindred spirit to the visionaries and enthusiasts" who Isaacson wrote about.
He is the editor of Profiles in Leadership: Historians on the Elusive Quality of Greatness (2010, W. W. Norton).
His biography of Leonardo da Vinci was published on October 17, 2017, to positive reviews from critics. In August 2017, Paramount Pictures won a bidding war against Universal Pictures for the rights to adapt Isaacson's biography of da Vinci. The studio bought the rights under its deal with Leonardo DiCaprio's Appian Way Productions, which said that it planned to produce the film with DiCaprio as the star. Screenwriter John Logan (The Aviator, Gladiator) has been tapped to pen the script.
Source: Wikipedia
Ratings and Reviews: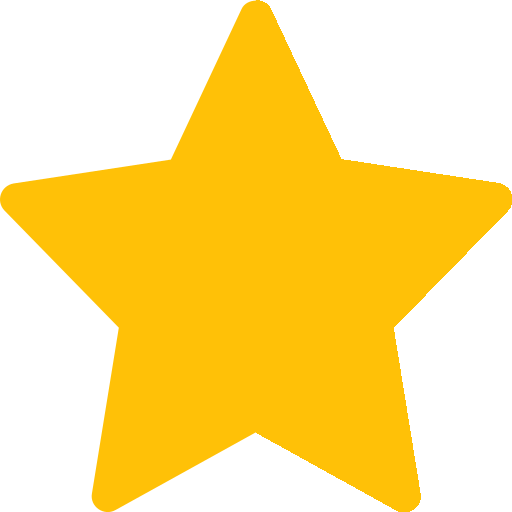 4
1 ratings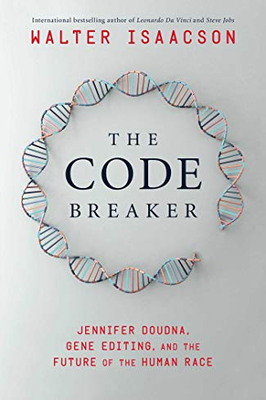 Your Ratings on The Code Breaker by Walter Isaacson