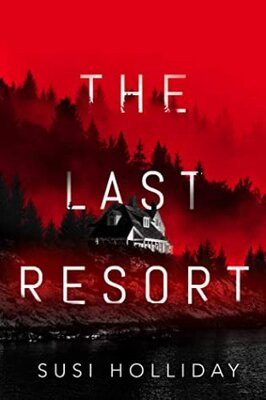 The Last Resort by Susi Holliday
Author : Susi Holliday
Publisher : Thomas & Mercer
Published date : 01 Dec 2020
Genres : Thriller
ISBN-10 : 1542020018
ISBN-13 : 9781542020015
About the Book
The Last Resort by Susi Holliday
The Last Resort by Susi Holliday
Seven strangers. Seven secrets. One perfect crime.
When Amelia is invited to an all-expenses-paid retreat on a private island, the mysterious offer is too good to refuse. Along with six other strangers, she&;s told they&;re here to test a brand-new product for Timeo Technologies. But the guests&; excitement soon turns to terror when the real reason for their summons becomes clear.
Each guest has a guilty secret. And when they&;re all forced to wear a memory-tracking device that reveals their dark and shameful deeds to their fellow guests, there&;s no hiding from the past. This is no luxury retreat&;it&;s a trap they can&;t get out of.
As the clock counts down to the lavish end-of-day party they&;ve been promised, injuries and in-fighting split the group. But with no escape from the island&;or the other guests&; most shocking secrets&;Amelia begins to suspect that her only hope for survival is to be the last one standing. Can she confront her own dark past to uncover the truth&;before it&;s too late to get out?
Some Reviews:
"A twisty thriller that keeps you guessing until the last page." --Candis
"The Last Resort offers plenty of well-written, hi-tech fun." --The Guardian
"If you're in the market for a slightly mad but totally compelling (and twisted) thriller, then add this to the basket immediately!" --The Sun on Sunday Fabulous Magazine
"A spine-chilling, dystopian thriller with a totally engrossing storyline, The Last Resort is perfect for fans of Black Mirror and no-way-out novels." --Crime Monthly
"Susi Holliday on how Billy McFarland's notorious event inspired her new thriller..." --The Irish Times
"Superb. A chilling island-set thriller for fans of Black Mirror and Agatha Christie." --Mark Edwards, bestselling author of Here to Stay and The House Guest
"A deliciously dark mix of Agatha Christie and Black Mirror, with a plot that's twisty and clever. One of the most original thrillers you'll read this year." --Lisa Gray, Washington Post and Wall Street Journal bestselling author of Thin Air
"The Last Resort kept me guessing until the very end. A clever concept with some fascinating characters." --John Marrs, bestselling author of What Lies Between Us and The One
"And Then There Were None meets Black Mirror a highly entertaining and imaginative read. It's going to be huge." --Cass Green, author of The Killer Inside
"A fresh, modern take on the classic locked room mystery! If Michael Crichton, JJ Abrams & the Black Mirror creators wrote a thriller together this would be it!" --Steph Broadribb, author of Deep Down Dead
"Absolutely raced through The Last Resort. From an intriguing first chapter to an explosive ending, I think this is my favourite Susi Holliday book yet." --Jenny Blackhurst, bestselling author of How I Lost You
"What a trip! I love how Holliday writes, unafraid to mix genres. And this is no exception. Another 'like nothing you've read' thriller from one of my fave writers." --Louise Beech, author of I Am Dust
"My god, what a ride! Couldn't turn the pages fast enough." --Rod Reynolds, author of Blood Red City
"Dark, compulsive, and just a little bit bonkers. Strap in and enjoy the ride." --Amanda Jennings, author of The Cliff House
"This is one of those novels you race through with sheer enjoyment, dying to know how it all pans out. It's her best yet--I couldn't put it down." --Louise Voss, author of The Last Stage
"The Last Resort deals in cutting edge technology and old school mystery. The pace is unrelenting and you'll be gripped to the last page." --Rachael Blok, author of Under the Ice
"Chilling, shocking & evil. The Famous Five & Agatha Christie meet Black Mirror & Lost. I worry about what's lurking inside that brilliant head!" --Victoria Goldman
"The book Michael Crichton would be writing if he were alive today. It's a classic Thriller and a brilliantly written novel." --Derek Farrell, author of The Danny Bird Mysteries
About the Author
Susi Holliday
a few words
Susi (SJI) Holliday is a writer of dark fiction. She is the UK bestselling author of the creepy and claustrophobic Banktoun trilogy (Black Wood, Willow Walk and The Damselfly), the festive serial killer thriller The Deaths of December, the supernatural mystery The Lingering, a psychological thriller set on the Trans-Siberian Express (Violet) and a voodoo horror novella (Mr Sandman). Her latest two novels are techno-thrillers: The Last Resort and Substitute. She has written numerous short stories across the crime and horror genres. She has worked in clinical research for over 20 years.
You can find all of Susi/SJI's books HERE (UK) and HERE (US).
Click on the images above for larger versions which can be used for publicity purposes.
Awards/Nominations
Coaching/Mentoring
Susi is a writing coach at CRIME FICTION COACH
Ratings and Reviews: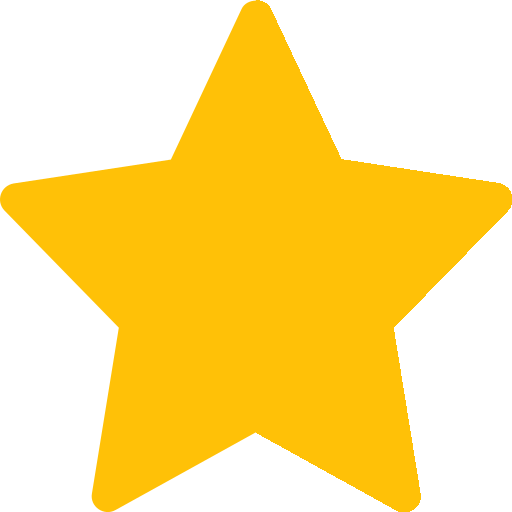 0
0 ratings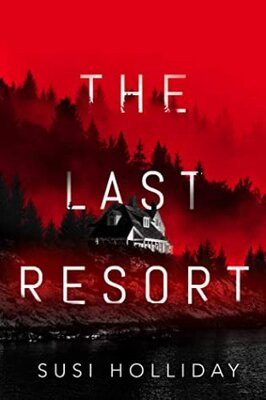 Your Ratings on The Last Resort by Susi Holliday