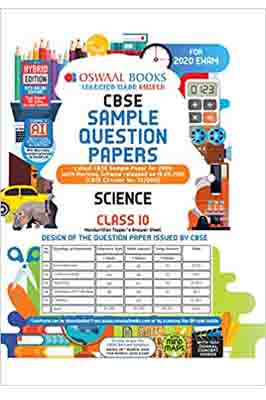 Oswaal CBSE Sample Question Paper Class 10 Science Book by Oswaal Editorial Board
Author :
Publisher :
Published date : 30 Nov 2019
Genres : Textbook
About the Book
Oswaal CBSE Sample Question Paper Class 10 Science Book by Oswaal Editorial Board
CBSE Curriculum was most recently updated on 29th March 2019 for Academic year 2019 – 2020 and the latest CBSE Sample Question Paper for 2020 was released on 19th September 2019. There were major changes observed which will have direct impact on the Question Paper design for Board Examinations 2020. Keeping this in mind Oswaal Sample Question Papers have been thoroughly updated as per the latest Board guidelines. This makes them extremely relevant for Exam oriented study.
IMPORTANT FEATURES OF THE BOOK: Latest CBSE Curriculum - Strictly based on the latest CBSE curriculum issued on 29th March 2019 for Academic Year 2019-2020, following the latest NCERT Textbook & NCERT Exemplar in case of Maths & Science subjects.
Latest Typologies of Questions as per CBSE 2020 Sample Paper dated 19th September - Latest Typologies like MCQs, Tabular based questions, passage based questions, picture based questions, fill in the blanks, match the following, etc. have been included in each model paper.
Most Likely Questions - 'Most likely questions' generated by Oswaal Book's proprietary Artificial Intelligence Algorithm. These will increase the probability of you scoring full marks in your exams.
Self-Study Mode - Ten Sample Question Papers covering important concepts from an examination perspective (1-5 solved and 6-10 for Self-Assessment). Questions from Previous Years' Question papers have been included in these
Exam Preparatory Material - Answers from the CBSE Marking Scheme upto March 2019 Exam with detailed explanations as per the word limit for exam-oriented study. Answering Tips & Commonly Made Errors for clearer thinking.
All in One package - On tips notes, Mind Maps & Grammar charts facilitate quick revision of chapters and provide all the required study material in one book itself, making it your best CBSE guide.
About the Author
a few words
Ratings and Reviews: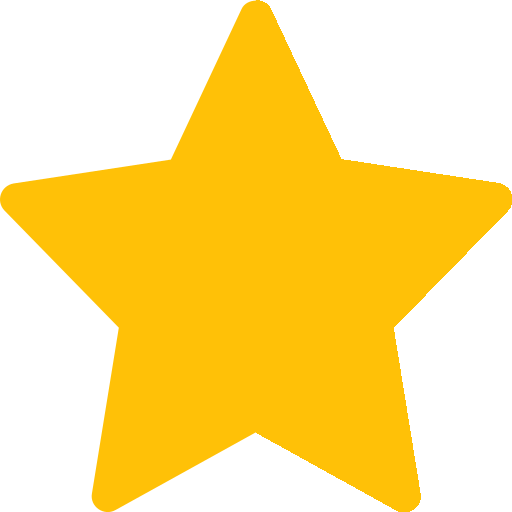 2
1 ratings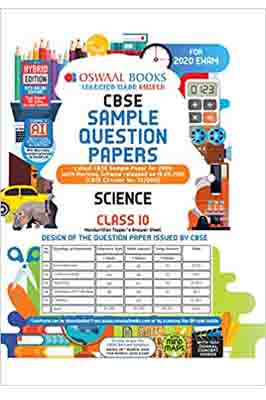 Your Ratings on Oswaal CBSE Sample Question Paper Class...