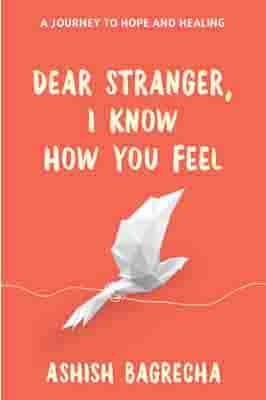 Dear Stranger, I Know How You Feel by Ashish Bagrecha
Author : Ashish Bagrecha
Publisher : Westland
Published date : 10 Nov 2019
Genres : Personal development
ISBN-10 : 9388754794
ISBN-13 : 978-9388754798
About the Book
Dear Stranger, I Know How You Feel by Ashish Bagrecha
I don't know much about you, but I do know how you feel.

You are feeling lost, lonely and misunderstood. You are tired of pain and suffering. Depression, anxiety and negativity chase you. You don't know where to find hope and how to heal yourself. Trust me, I have been there myself, and I know it's not easy.

So, I am writing these thirty letters and poems to you, to let you know that you are not alone, and that you are understood. You are still cared for.

Please read one of these letters every day, and I promise you, together we will get through this. Life is difficult, but not if we take it one day at a time.

Trust the universe and never give up.

Love and light,

A stranger who feels you
About the Author
Ashish Bagrecha
a few words
Ashish Bagrecha is an Indian entrepreneur, Instagram poet, and author.
In his teenage years, he started writing Hindi shayaris and songs. He has also penned down a few short stories.
He started his own mobile app development company 'IT Crux' in 2011. He worked for a company 'Dreamr Date' in Las Vegas in 2015. He has also designed various book covers.
He published his poetry book 'Love, Hope and Magic' in 2020, under his own publishing house.
In the same year, he published his book 'Dear Stranger, I Know How You Feel,' which is a collection of 30 letters and poems written by him. He gained immense popularity with his book and was ranked among the top 10 books by the Indian authors on Amazon.
Ratings and Reviews: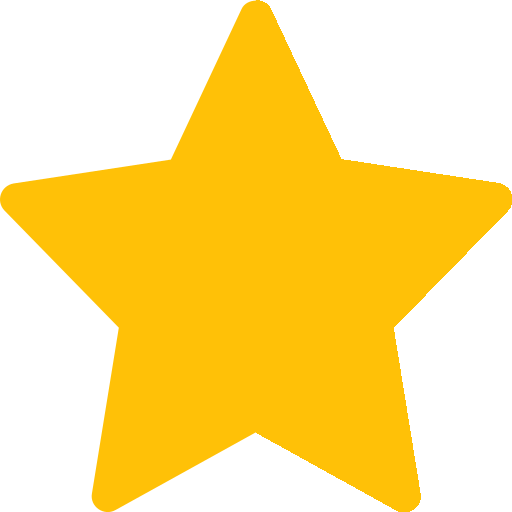 4.4
5 ratings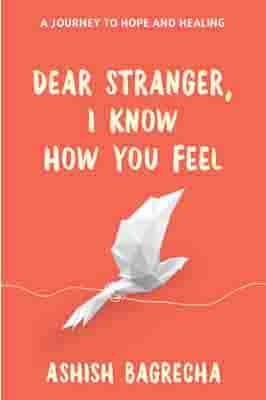 Your Ratings on Dear Stranger, I Know How You Feel by Ashish...

Kiran
rated:
Such a motivational book love it ...
---

sundaram satyam
rated:
Such a great book
---

Sattu
rated:
Woooowwww
---

Amit
rated:
Was a Great Exp.
---